Whether you're looking for a light summer salad or a perfectly cooked steak, the Blue Bistro promises to become your new favorite Lakes Region restaurant! A children's menu is available for guests under 12. For more information, call us at (888) 556-2792.
Colossal Chilled Shrimp (3)
Housemade Cocktail Sauce. 16
Additional Shrimp. 5
Calamari NASWA
House Specialty, Sweet Thai Chili Sauce. 17
Roma Meatballs
Housemade, Certified Angus Beef®, Veal, Pork, Marinara, Whipped Ricotta, Reggiano Parmesan. 16
Eggplant Rollatini
Whipped Ricotta, Marinara, Fresh Mozzarella, Reggiano Parmesan. 13
Pork Dumplings
Boom Boom Sauce, Sweet Thai Chili. 12
Lobster Risotto
Chunks of Maine Lobster, Reggiano Parmesan. 22
Paugus Burger*
Certified Angus Beef® Burger, Applewood Smoked Bacon,  Pineland Farms Cheddar, Brioche Roll,  Parmesan Truffle Fries. 20
Short Rib Burger*
Certified Angus Beef® Burger, 18 Hour Short Rib, Stilton Bleu Cheese, Applewood Smoked Bacon, Parmesan Truffle Fries. 22
House Specialty
NASWA Clam Chowder
Fresh Clams in Herbed Broth, Dill. 11
Lobster Bisque
Sherry, Cognac Cream, Fresh Maine Lobster. 14
Add To Any Salad


Salmon 11 | All-natural Chicken 8
Bistro
Sweet Field Greens, Fresh Green Apples, Pineland Farms Cheddar Cheese, Dried Cranberries, Glazed Walnuts, NH Maple Mustard Vinaigrette. 13
Classic Caesar
Crisp Romaine, House Caesar Dressing, Focaccia Crouton, Reggiano Parmesan Shavings. 11
Mykonos
Crisp Romaine, Vine Ripened Tomato, Cucumber, Chickpeas, Kalamata Olives, Green Pepper, Feta Cheese, Housemade Greek Dressing. 12
Arugula & Golden Beet
Arugula & Sweet Golden Beets, Black Cherry with Honey Goat Cheese. 14
Campo
Crisp Romaine, Roma Tomato, Cucumber, Radish, Carrots, House Dressing. 7
Lobster Ravioli
Lilly's Homemade Ravioli, Fresh Lobster Meat, Sherry Cognac Cream. 30
New England Stuffed Haddock
Shrimp and Crab Stuffing, Lobster Sauce, Fresh Summer  Vegetable, Parmesan Risotto. 35
Tenderloin Filet*
8oz. PRIME Certified Angus Beef® Filet Mignon, Cabernet Port Honey Sage Butter, Au Gratin Potato Stack & Grilled Asparagus. 46
Chicken Piccata
All-Natural Chicken, Artichokes, Capers, Lemon White Wine Sauce, Linguine. 25
Blue Tips*
Certified Angus Beef® Tenderloin Tips, Sweet Bourbon BBQ Sauce, Yukon Gold Mashed, Fresh Summer Vegetable. 35
Bacon and Bleu Filet*
Certified Angus Beef® Filet Mignon, Melted Stilton Bleu Cheese, Applewood Smoked Bacon, Horseradish Sauce, Grilled Asparagus, Yukon Gold Mashed. 50
Lamb Shank
Lamb Shank, Fig & Date Risotto, Caramelized Brussel Sprouts, Lamb Jus Honey Sage. 44
Twin Stuffed Lobster Tails
Shrimp & Lobster Stuffing, Grilled Asparagus, Fingerling Potatoes. 54
Twin Lobster Tails
Grilled Asparagus, Fingerling Potatoes. 48
Bolognese
Housemade Angus Veal, Beef, Pork, Pappardelle. 23
Chicken Parmigiana
All-Natural Chicken, Housemade Marinara, Provolone, Linguine. 25
Monkfish
Captain's Cut Monkfish wrapped in Bacon, Layered Potato Crust & Meyer Lemon Confit Chardonnay Sauce. 32
Pan Seared Haddock
Vine Ripened Tomatoes, Kalamata Olives, Fresh Herbs, White Wine Sauce, Feta Cheese, Rice Pilaf. 28
Short Rib Mac & Cheese
18 Hour Short Rib Mac & Cheese with Melted Farm Cheese. 26
River Run Salmon Filet
Pan Crusted Garlic Chives, Basmati Stir Fry Ginger Snap Peas, Carrot Miso Glaze. 30
Bone-In Delmonico*
18oz. PRIME Certified Angus Beef® Delmonico, Wild Mushroom Cabernet Sauce, Grilled Asparagus, Yukon Gold Mashed. 55
Pan Seared Scallops
Tomato Ginger Jam and Soy Syrup, Grilled Asparagus, Basmati Rice. 32
Seafood Risotto
Fresh Maine Lobster, Shrimp, Scallops, Calamari, Pomodoro Risotto. 38
* Add a Lobster Tail to any entrée. 23 | Add a Stuffed Lobster Tail to any entrée. 28 *
All of our food is handcrafted. Your patience is appreciated!
SIDES

Grilled Asparagus 8 | Parmesan Risotto 8 | Parmesan Truffle Fries 12 | Caramelized Brussel Sprouts 12
Gluten Free Pasta Available
(cannot split plates due to presentation)
The NASWA Resort is committed to supporting sustainable New England agriculture and locally grown produce when available.
*Consuming raw or undercooked meat, poultry, seafood, shellfish or raw eggs may increase the risk of foodborne illness.  
AMENITIES
With outstanding amenities, a central Laconia location, and the perfect room for every guest, The NASWA Resort is the perfect place for your summer vacation. We are located directly on Lake Winnipesaukee, boast the largest private sandy beach on the lake, and offer free boat slips for our guests.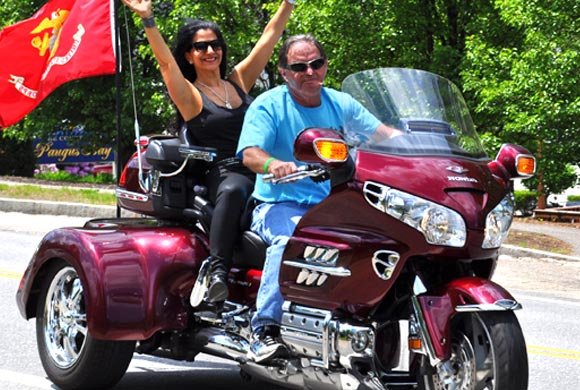 UPCOMING EVENTS
We are always adding to our events calendar to make every stay special. Join us for fun theme events, like our Mardi Gras Weekend, our legendary birthday celebration, Parrothead Weekend, and Reggae Fest. There is an event for guests of all ages to enjoy at The NASWA Resort.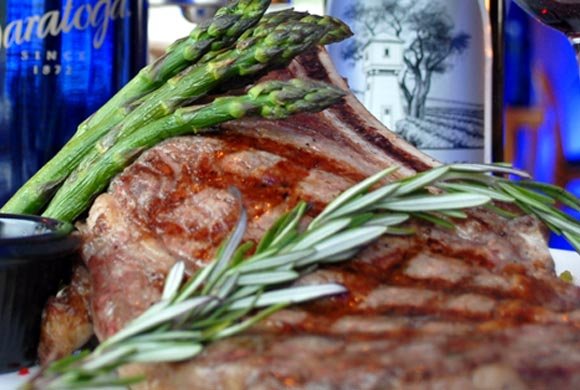 BLUE BISTRO
The Blue Bistro offers Brilliantly Crafted Cuisine to our guests and visitors of the Lakes Region. Join us for delicious dining and delightful views of Lake Winnipesaukee.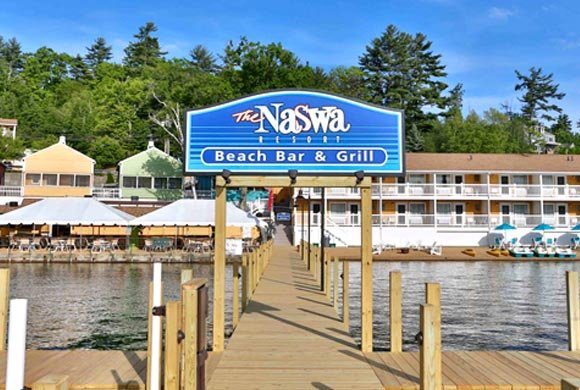 BOOK YOUR STAY
There's plenty to do all summer long, and plenty of memories to take home with you. Start making them now – your summer stay is a click away. Book your summer stay on our website now for the best price and experience.