The NASWA Resort, a Quintessential
Lake Winnipesaukee Resort
Welcome to The NASWA Resort located right on beautiful Lake Winnipesaukee, where the Makris Family has been welcoming you for the summer since 1935. Whether it's an adventurous weekend stay, a romantic getaway, or a peaceful break from everyday life with your family, our Lakes Region resort has something for everyone.
The Phantom Gourmet Visits The NASWA Resort!
Phantom Videos at The Blue Bistro, NazBar & Grill, and The NASWA Resort.

2023 Best of the Lakes Region Award-Winning!
GOLD for Cottages/Cabins (The NASWA Resort)
GOLD for Lakefront Dining (NazBar & Grill)
SILVER for Boat Accessible Restaurant (NazBar & Grill)
SILVER for Charity Event (Peter Makris Memorial Run)
Check us out on NESN's New Hampshire Life!
The NASWA Resort on NESN!
Check us out our spot from 8/8/21!
Your favorite place… LIVE on TV! Thanks to Keller Williams Legacy Group for setting it up!
Stay up on the latest NASWA NEWS and events!
Sign up for our e-newsletter and get the latest deals, events and FUN right in your inbox!
---
By submitting this form, you are consenting to receive marketing emails from: . You can revoke your consent to receive emails at any time by using the SafeUnsubscribe® link, found at the bottom of every email.
Emails are serviced by Constant Contact
Looking for the BEST JOB EVER?
We're looking for you! Join our team this summer.
AMENITIES
With outstanding amenities, a central Laconia location, and the perfect room for every guest, The NASWA Resort is the perfect place for your summer vacation. We are located directly on Lake Winnipesaukee, boast the largest private sandy beach on the lake, and offer free boat slips for our guests.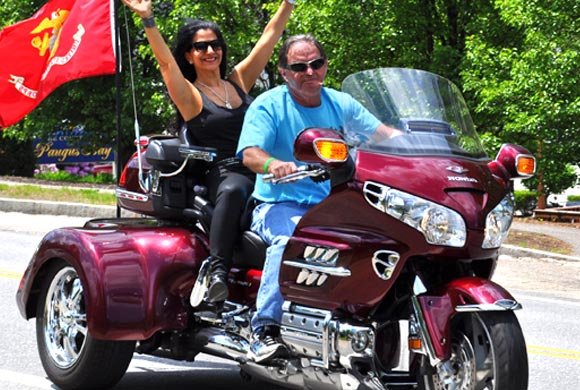 UPCOMING EVENTS
We are always adding to our events calendar to make every stay special. Join us for fun theme events, like our Mardi Gras Weekend, our legendary birthday celebration, Parrothead Weekend, and Reggae Fest. There is an event for guests of all ages to enjoy at The NASWA Resort.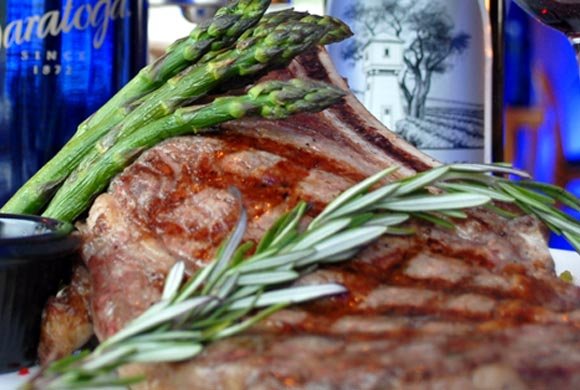 BLUE BISTRO
The Blue Bistro offers Brilliantly Crafted Cuisine to our guests and visitors of the Lakes Region. Join us for delicious dining and delightful views of Lake Winnipesaukee.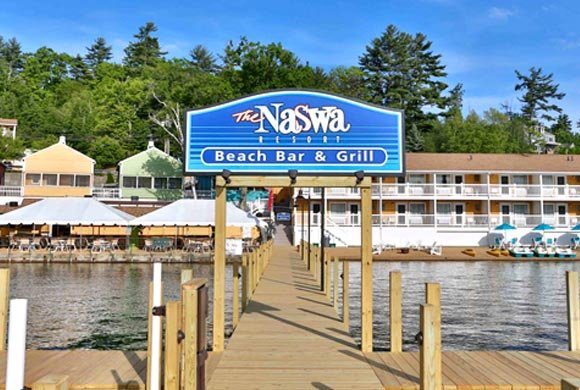 BOOK YOUR STAY
There's plenty to do all summer long, and plenty of memories to take home with you. Start making them now – your summer stay is a click away. Book your summer stay on our website now for the best price and experience.
Go ahead! Have a browse through our extensive photo gallery and see all of the FUN that you could be having, right now at the NASWA Resort!
Don't forget to share your vacation photos on Facebook or Instagram using #MyNazVacation. We can't wait to see them!
We're Dog Friendly!
We gladly welcome our guests traveling with their four-legged friends.