Dragon Boat Festival 2023
Lake Winnipesaukee




Laconia, New Hampshire
For 2023, we're excited to announce that the Dragon Boat Festival will officially kick off on Friday evening (9/22 7pm) with the "Awakening of the Dragons" Ceremony hosted by the NASWA Resort. This will be a wonderful opportunity for teams and supporters to gather to enjoy some festival spirit!
On the 23d starting at 8am we'll have Dragon Boat races, a flower ceremony for loved ones touched by cancer, and fun for anyone racing or watching!
The Dragon Boat Festival benefits the Lakes Region Cancer Support Team and our clubhouse for men, women, teens, and children impacted by cancer.
The mission of Lakes Region Cancer Support Team is to ensure that people who are going through cancer and those who care for them get the social and emotional support they need.
What to Know About Dragon Boat Racing
Originating in China, dragon boat racing is a team sport consisting of a crew of up to fifty paddlers! Teams furiously paddle to the finish line, like any other race, and whichever boat crosses first wins. Our Lake Winnipesaukee version is a little more laid-back, but that doesn't mean it won't be competitive! This year's Dragon Boat Festival will benefit Lakes Region Cancer Support Team, an affiliate of the cancer support community. We're proud to show our support by hosting the "Awakening of the Dragons" Ceremony to kick off the festival.
Dragon boat racing is a little more complex than just a bunch of people paddling like mad. Each paddler must sync with their team, led by the rhythm of a vital member known as a drummer. There is also a "steer person" at the back of the boat responsible for maneuvering. Although no experience is necessary, you may want to build arm strength before taking on such a challenge. Teamwork is a crucial aspect of this unique sport. Boats compete at the same time, so coordination is paramount to success.
NASWA Resort is the best place to stay
for your Dragon Boat Team!
Come join the Lakes Region Cancer Support Team and The NASWA Resort for an amazing weekend!
9/22/2023 7pm Awakening the Dragons Ceremony
9/23/2023 8am-1pm Dragon Boat Race
Dragon Boat Teams will receive 15% Off Rooms and Cottages for Two Night Stay with code DRAGON.
Call for reservations. 888-55-NASWA.
For more information go to
https://lrcsupportteam.org/dragon-boat-festival
AMENITIES
With outstanding amenities, a central Laconia location, and the perfect room for every guest, The NASWA Resort is the perfect place for your summer vacation. We are located directly on Lake Winnipesaukee, boast the largest private sandy beach on the lake, and offer free boat slips for our guests.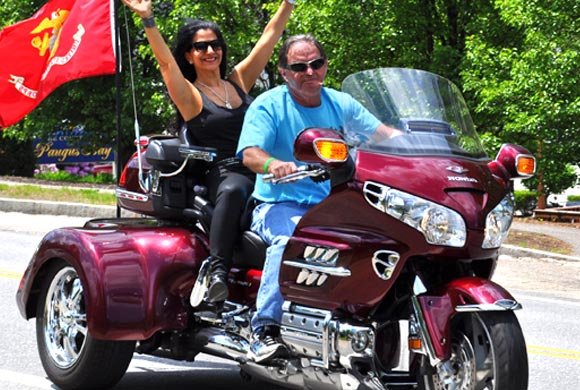 UPCOMING EVENTS
We are always adding to our events calendar to make every stay special. Join us for fun theme events, like our Mardi Gras Weekend, our legendary birthday celebration, Parrothead Weekend, and Reggae Fest. There is an event for guests of all ages to enjoy at The NASWA Resort.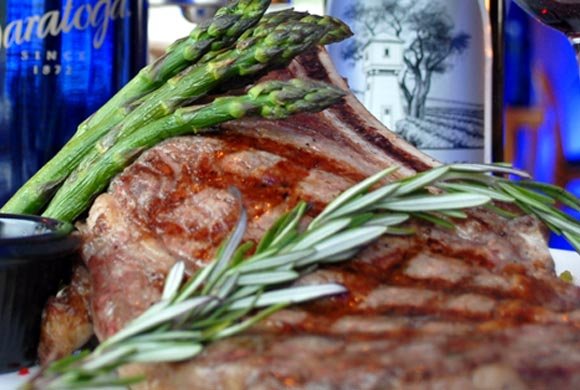 BLUE BISTRO
The Blue Bistro offers Brilliantly Crafted Cuisine to our guests and visitors of the Lakes Region. Join us for delicious dining and delightful views of Lake Winnipesaukee.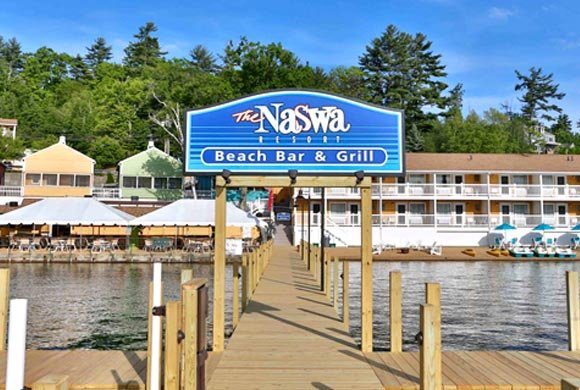 BOOK YOUR STAY
There's plenty to do all summer long, and plenty of memories to take home with you. Start making them now – your summer stay is a click away. Book your summer stay on our website now for the best price and experience.