NAZBAR & GRILL MENU
Whether you come by boat, car or stay the night, the World Famous NazBar & Grill offers a full menu of foods that are perfect for a day at the beach. For more information, call us at (888) 556-2792.
House Made Guacamole & Salsa
Served with Tri-colored Chips 11.99
Naz Platter
Mozzarella Sticks, Chicken Tenders, Onion Rings, Marinara, Chipotle Aioli 15.99
Mozzarella Sticks
Served with Marinara 8.99
Cabana Nachos
Tri-Colored Chips, Diced Tomato, Onions, Ripe Olives, Jalapeños, Colby Jack Cheese 12.99
Salted Pretzel Sticks
Warm Salted Pretzels, House Made Honey Dijon Dipping Sauce 9.99
Calamari Naswa
House Specialty – Fried Calamari, Sweet Thai Chili Sauce 13.99
Chicken Tenders
Original or Tossed in Hot Buffalo Sauce, Seasoned Curly Fries 13.99
Crispy Coconut Shrimp
Pineapple Mango Salsa, Caribbean Mango Dipping Sauce 13.99
Fajita Chicken Nachos
Cabana Nachos Base topped with Fajita Chicken 15.99
SANDWICHES
Gluten free wraps and buns available. Not a gluten free kitchen.
Monterey Chicken Sandwich
Grilled All-Natural Breast of Chicken, House Made Guacamole, Cheddar
Cheese, Tomato, Brioche Roll, Seasoned Curly Fries, Pickle 14.99
Buffalo Chicken Wrap
Crispy Chicken, Hot Buffalo Sauce, Lettuce, Carrots, Celery, Bleu Cheese Dressing, Whole Wheat Wrap, Summer Kale Slaw, Pickle 15.99
Baja Tacos
Beer-Battered Haddock, Lettuce, Tomato, Red Onion, Pico de Gallo, Colby Jack Cheese, Guacamole, Flour Tortilla, Fresh Lime 12.99
Bacon Cheeseburger
Certified Angus Beef®, Applewood Smoked Bacon, Cheddar Cheese, Lettuce, Tomato, Brioche Roll, Seasoned Curly Fries, Pickle 15.99
Maine Lobster Roll
100% Fresh Maine Lobster Meat, Touch of Mayo, Shredded Lettuce, Artisan Roll, Summer Kale Slaw 22.99
Beach Club Wrap
All-Natural Turkey Breast, Bacon, Lettuce, Vine Ripe Tomato, Smokey Chipotle Aioli, Whole Wheat Wrap, Summer Kale Slaw, Pickle 14.99
Naz-Burger
Certified Angus Beef® Steak Burger, American Cheese, Lettuce, Tomato, Brioche Roll, Seasoned Curly Fries, Pickle 13.99
Add any of the following: $1 each
American • Cheddar • Applewood Smoked Bacon • Jalapeños
BASKETS
Sweet Potato Fries
Seasoned Curly Fries
Onion Rings
6.99
Mykonos
Grilled All-Natural Chicken, Vine Ripened Tomato, Green Pepper, Cucumber, Chick Peas, Kalamata Olive, Feta Cheese, Romaine Lettuce, House Made Greek Dressing 14.99
Chicken Caesar
Grilled All-Natural Chicken, Caesar Dressing, Croûtons, Parmesan 12.99
CHILDREN'S MENU
Age 12 & under please. Served with Seasoned Curly Fries.
Mozzarella Sticks
Crispy Chicken Fingers
Kid's Hot Dog
7.99
Dinner ON Winnipesaukee
Looking for more of a fine dining experience? The Blue Bistro offers chef specialties for all appetites and cravings. Whether you're looking for a light summer salad or a perfectly cooked steak, the Blue Bistro promises to become your new favorite Lakes Region restaurant!
AMENITIES
With outstanding amenities, a central Laconia location, and the perfect room for every guest, The NASWA Resort is the perfect place for your summer vacation. We are located directly on Lake Winnipesaukee, boast the largest private sandy beach on the lake, and offer free boat slips for our guests.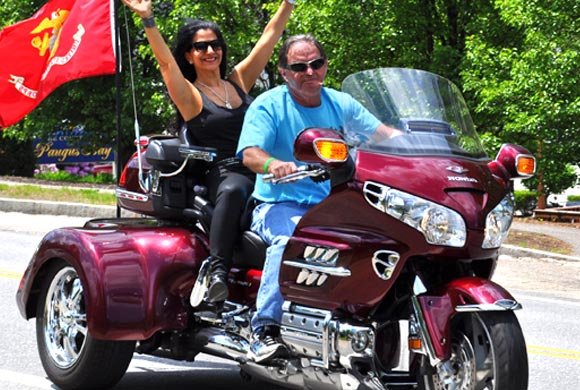 UPCOMING EVENTS
We are always adding to our events calendar to make every stay special. Join us for fun theme events, like our Mardi Gras Weekend, our legendary birthday celebration, Parrothead Weekend, and Reggae Fest. There is an event for guests of all ages to enjoy at The NASWA Resort.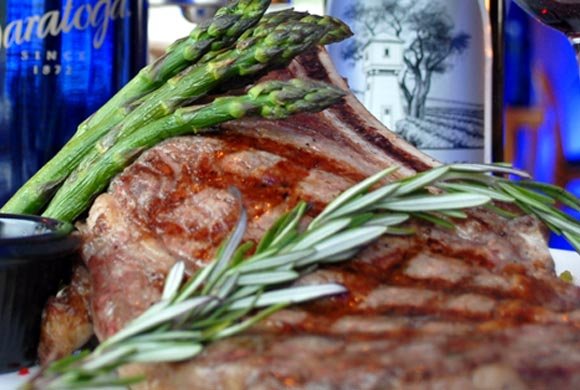 BLUE BISTRO
The Blue Bistro offers Brilliantly Crafted Cuisine to our guests and visitors of the Lakes Region. Join us for delicious dining and delightful views of Lake Winnipesaukee.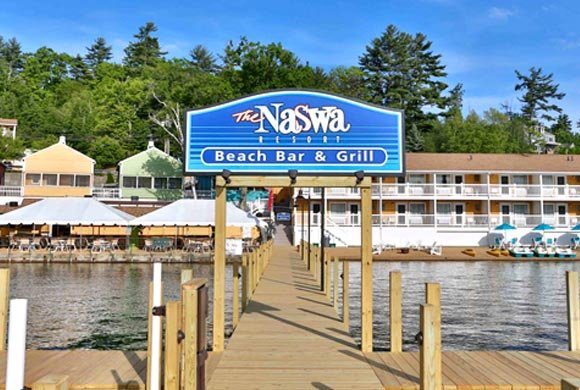 BOOK YOUR STAY
There's plenty to do all summer long, and plenty of memories to take home with you. Start making them now – your summer stay is a click away. Book your summer stay on our website now for the best price and experience.