The Official Hotel of Laconia Motorcycle Week
​Call today for 2023! 100th Anniversary Laconia Motorcycle Week! 888.55.NASWA
Now in its 100th year, The NASWA Resort is the perfect home base to take part in all of the action of Laconia Motorcycle Week – which is why it's Laconia Motorcycle Week's Official Hotel! Our central location makes it easy to ride or walk to the Weirs and not miss a single beat or run.
All week long, we've got amazing events at The NASWA to add to your Laconia Motorcycle Week experience! There is no cover charge for the live music on the beach at the NazBar & Grill and Late Night at the Blue Bistro. And have you seen our private beach? Staying with us is the best way to get the most out of your Motorcycle Week experience. Our events calendar is constantly being updated as we plan more Motorcycle Week fun, so be sure to check it out.
To book your stay for Laconia Motorcycle Week, please give us a call.
This week fills up fast, so we only take reservations by phone.
Call 888.55.NASWA Today!
Peter Makris Memorial Run
The 16th Annual Peter Makris Memorial Run was a huge success last year! Thank you to everyone who participated, donated and made this run a success! We made a donation of over $475,000 to the Laconia Fire Department Fire Rescue Team, Veterans Count, CERT Emergency Response Team, and the Belknap House! Your generosity and support are very much appreciated! Check out some of the action on our Facebook page! Ready to register or looking for more information, click HERE!
SAVE THE DATE
The 17th Annual Peter Makris Memorial Run on June 10, 2023
is shaping up to be a GREAT event! Stay tuned for more news and signup information! We're looking forward to seeing all of you at this AWESOME ride!
Stay connected with what's happening with Laconia Motorcycle Week with the Rally News.
100th Laconia Rally Birthday Party
Join us as we celebrate the 98th Birthday of the Oldest Riding Rally in America with live music and cake!
Rally News – Letter from the Rally President 2021
Welcome Bikers! Let's Ride Again!
It's hard to believe we are approaching the 98th Laconia Motorcycle Week Rally — quickly closing in on 100. We are certain you are planning to add this legendary event to your riding and travel schedule!
We missed so many friends last year due to the pandemic and are grateful that the rally happened despite being rescheduled to August. Thank you to all those who came… and to those who could not, including our international visitors, we welcome you back this year as part of the tradition!
At 96-years young, my mother Hope, is also a part of that tradition. She remembers riding with my father, Peter, until well after his 80th birthday — and they both enjoyed the energy and action that this rally brings to our town. You'll see many of his fellow Leathernecks here, supporting the Peter Makris Memorial Run, the "Official Kickoff to Laconia Motorcycle Week on Saturday, June 12, which has become another part of the fabric and legacy of Laconia Motorcycle Week.
NH  provides just the elements our souls have been craving to bring us back to our roots–open roads, fresh air, the best way to social distance as we ride together responsibly with new and old friends. The biker camaraderie is part of the attraction of motorcycling in NH, along with the outstanding support from local businesses and the beauty of the Seacoast, White Mountains, lakes and quaint small towns, all the heralds of our "Live Free or Die" State of NH.
We are full of GRATITUDE for YOU — the riders who make this rally and State proud! Thank you also to all first responders for keeping us safe. We respect and admire our police, fire and healthcare workers—all those who make the oldest rally in the country safe and fun.
As a proud third generation Greek, I draw on my heritage and our use of the word "Agape," which is the highest form of love—selfless, unconditional and deep.
We LOVE YOU and appreciate YOU — you are the lifeblood of our Rally and the reason we are working toward our 100th anniversary in just two more years. See you THIS year and into the next! YOU are why we say, "In Laconia, We Ride!"
AMENITIES
With outstanding amenities, a central Laconia location, and the perfect room for every guest, The NASWA Resort is the perfect place for your summer vacation. We are located directly on Lake Winnipesaukee, boast the largest private sandy beach on the lake, and offer free boat slips for our guests.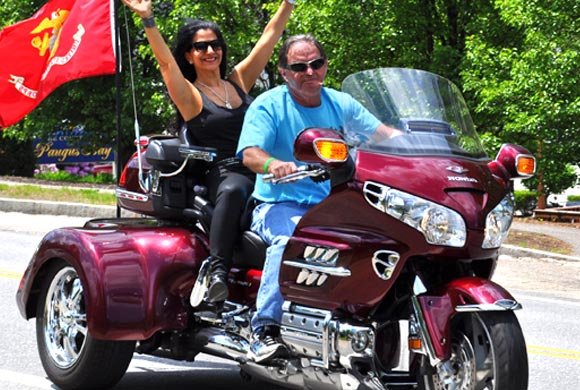 UPCOMING EVENTS
We are always adding to our events calendar to make every stay special. Join us for fun theme events, like our Mardi Gras Weekend, our legendary birthday celebration, Parrothead Weekend, and Reggae Fest. There is an event for guests of all ages to enjoy at The NASWA Resort.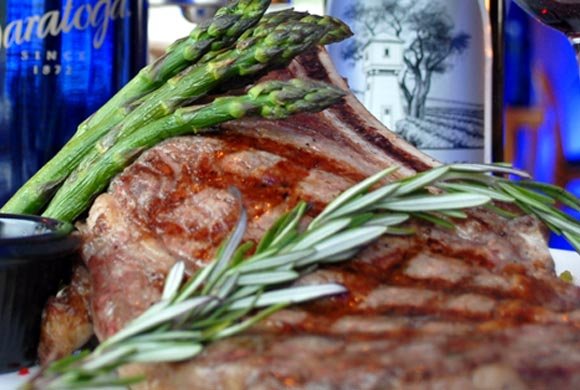 BLUE BISTRO
The Blue Bistro offers Brilliantly Crafted Cuisine to our guests and visitors of the Lakes Region. Join us for delicious dining and delightful views of Lake Winnipesaukee.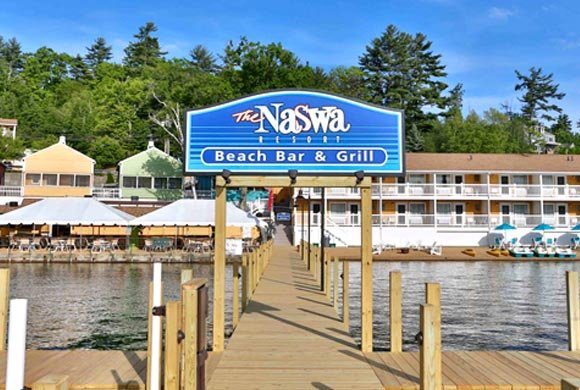 BOOK YOUR STAY
There's plenty to do all summer long, and plenty of memories to take home with you. Start making them now – your summer stay is a click away. Book your summer stay on our website now for the best price and experience.